Here is a selection of the quality antique Carriage clocks we have for sale. If you would like further information about any of these clocks please telephone (01926 400630) or email:
clocks@summersons.com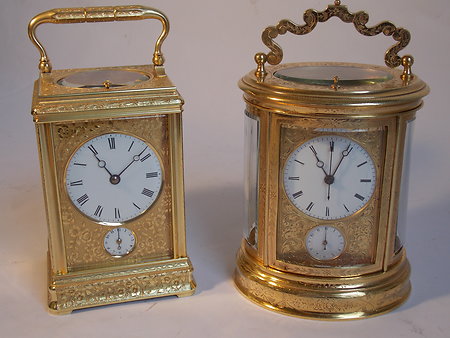 Two good masked and engraved carriage clocks . Oval by Japy with centre seconds and engraved and chased platform. Gorge case by Drocourt. Both with original platforms, repeating, and alarm.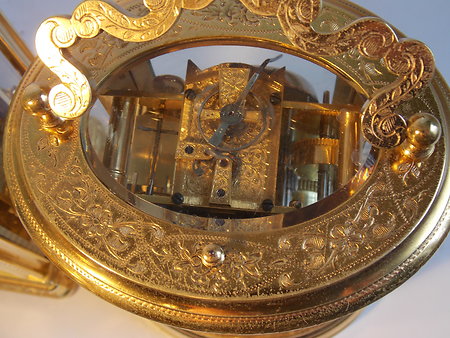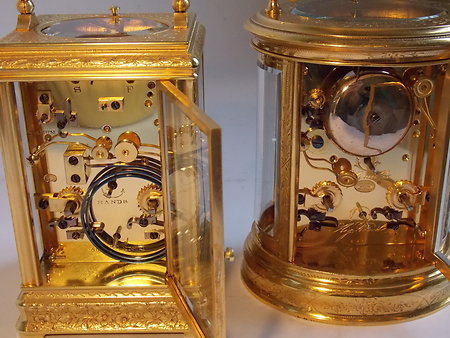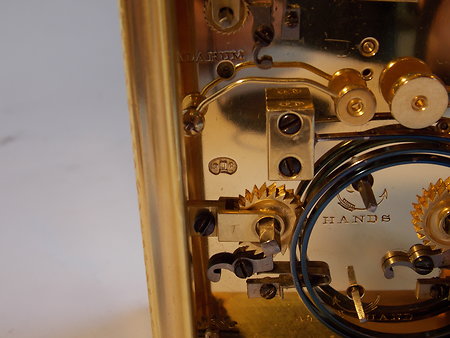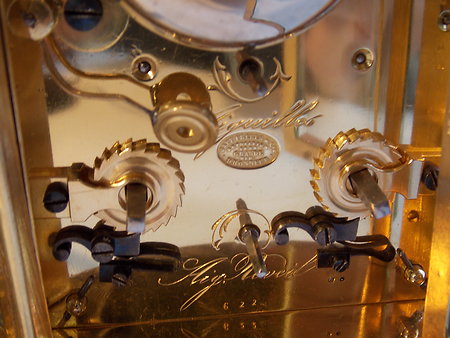 Small timepiece carriage clock
Small timepiece carrage clock. 4 inches tall. Cylinder escapement. Enamel dial with arabic minutes. Circa 1900.
£295
Timepiece carriage clock
Timepiece eight day carriage clock with filligree panels. 6 inches tall with handle. Circa 1910.
£475